Dunlop Geomax-MX3S Tyres Available in High Peak, Tideswell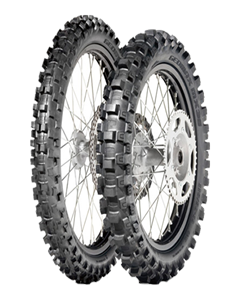 Geomax-MX3S
Excellent damping and line holding thanks to anti-rebound rubber. (MX-3S rear)
Directional tread pattern offers optimised braking performance. (MX-3S front)
New 'tie-bar' less design gives better contact feel and traction in muddy conditions.
High traction and great starts provided by larger centre blocks. (MX-3S front)
Tighter control in corners thanks to Progressive Cornering Block Technology. (PCBT)
More consistent and controlled line-holding achieved through CTCS carcass technology.